It's that time of year again, as we look forward to the promise of a new year, we also get to look back on all the best events of 2017. For myself, and many others, this means we embark on the arduous process of ranking our favorite films of the year. Before we begin, a few disclaimers. I haven't seen every film released this year (The Shape of Water, The Florida Project, and Call Me By Your Name, to name a few) so this list isn't definitive. Also, this is my personal list, and by no means makes yours wrong. There are many reasons why these ten movies made the cut, but the biggest of all was I simply liked them most. If there's something egregious that I left off, feel free to call me out below. With all that out of the way, let's begin.
10: Wonder Woman
The first of two superhero flicks on this list, Wonder Woman starts us off at number ten. This movie was such a needed breath of fresh air. I can't remember the last movie I saw that what so shamelessly hopeful. Director Patty Jenkins delivers a film that simultaneously harkens back to the golden age of superhero comics, all while being original. Gal Gadot, my biggest fear going into this film, shines as Diana, and her chemistry with Chris Pine is electric. The color pallet is amazing, the character moments are sincere and honest, and I can't think of a more inspiring action sequence this year than the No Man's Land scene. The third act may have some issues, and the final battle is clearly riddled with studio notes, but that doesn't take away from the fantastic adventure preceding it.
9: Dunkirk
Dunkirk is a stunning achievement in film. the story plays out almost entirely in subtext, yet somehow is completely engaging and captivating. Christopher Nolan again uses his signature mucking about with timelines to build different stories to one beautiful climax, and it never once came across as a gimmick. From the get, Dunkirk will have you on the edge of your seat and hold you there till the very last frame, yet it somehow never get's old or exhausting. I have a serious issue with the fact that we barely get to know any of our characters, but that isn't the story Nolan is interested in telling. He manages to find the exact middle ground between a World War II epic, and auteur filmmaking, and what he delivers is a beautiful, thrilling ride.
Click here to read my Dunkirk Review!
8: Coco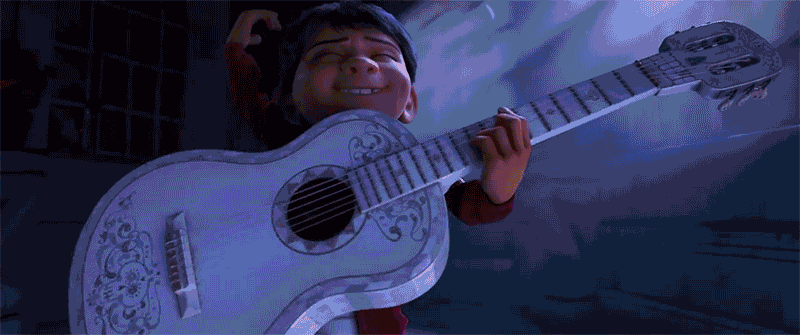 What a beautiful movie Coco is. This only animated film on this list, and this year, really the only deserving one. I was underwhelmed by most of the animated features that came out in 2017, which made me enjoy Coco all the more. Cars 3 was "meh" at best, but don't let their sub-par sequels fool you, Pixar still has plenty of stories left to tell. It's a celebration of family, of music, and of a culture so criminally underrepresented in film. Not just the only animated film on the list, but also the only movie to make me cry in the theater. Coco is beautiful, heartfelt, fun, and pure cinematic joy.
7: Blade Runner 2049
Blade Runner 2049 is a brilliant science-fiction film that demands your attention. I'm confident it will share it's predecessors cult status, and be dissected for years to come. While Denis Villeneuve made a quality film, the real star of Blade Runner 2049 is cinematographer Roger Deakins. This is, bar none, the more beautiful film of the year. If Warner Bros. had released this as a silent film, no score, no dialogue, the compelling visuals would be enough to land it on this list. There have been too many years that the Academy failed to recognize Deakins' masterful work, and this better not be one of them.
Click here to read my Blade Runner 2049 Review!
6: Star Wars The Last Jedi
The highest grossing and most divisive film of 2017, The Last Jedi rounds out the bottom half of this list. When you set aside fanboy-ism, strip away the baggage of the most influential film franchise in history, you're left with a masterclass in blockbuster filmmaking. Writer-Director Rian Johnson somehow delivers an epic saga told through intimate character moments. The Last Jedi doesn't care what you wanted after The Force Awakens, it's only concerned with telling a brilliant story, and it succeeds greatly in this aspect. It's gorgeous, thought provoking, fun, and the best Star Wars movie ever made. Yes, even better than Empire.
Click here to read my Star Wars The Last Jedi Review!
5: Logan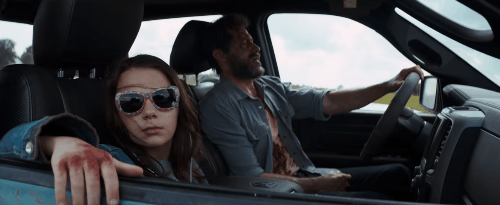 The superhero flick gets a little older in Hugh Jackman's final performance as Wolverine. Director James Mangold opts out of your traditional world ending sky beam finale, and dramatically lowers the stakes to tell a character driven story. We've had the pleasure of Jackman's Wolverine for almost two decades, and it's such a treat to have a film that simply lets us examine the toll this life has taken on him. Patrick Stewart delivers an awards caliber performance, and newcomer Dafne Keene shows that she's more than ready to take the reigns on her own. I can't imagine a better way for this character to be sent off.
4: Get Out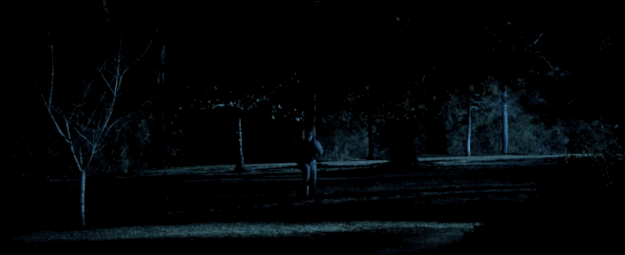 Get Out was released ten months ago, and hasn't left the pop culture discussion since. Rookie Jordan Peele crafts a complex yet approachable film that amplifies many peoples real-world experience up to eleven in the most chilling and poignant thriller of the year. Get Out never lets it's message get in the way of the story it's telling, which is impressive considering just how much it has to say. In a banner year for horror films, Peele manages to tell a quiet story that is guaranteed leave lasting marks.
3: Baby Driver
Was there a more fun movie than Baby Driver released this year? I certainly can't think of one. An all-star cast breathes so much life into this delightful ride. Baby Driver was what made me want to start writing movie reviews, because it's so clearly Edgar Wright doing what he loves doing. Much has been said of the inventive and exciting action sequences, but let me add one more voice to the choir by reminding you of the brilliant opening sequence that so prerfectly sets up the main character, the world, and the type of move you're about to see. Special shout to the editor Paul Machliss, as he set an entire movie to a beat and united visual and auditory storytelling in one. Hopefully he takes home some hardware this awards season.
Click here to read my Baby Driver Review!
2: The Big Sick
What was the last truly great romantic comedy you saw? One that is creative and original, yet feels so familiar and relatable. I loved The Big Sick with all my heart, and truly believe it belongs on the Rom-Com Mount Rushmore with the likes of When Harry Met Sally and Sleepless in Seattle. Holly Hunter and Ray Romano give career best performances, and take what could have been a paint-by-numbers flick and turn it into the most sincere and heartfelt film of the year. Kumail Nanjiani's semi-autobiographical story of falling in love will have you laughing and crying, often in the same moment. If you haven't seen this yet, it's included with Amazon Prime, so there's really no excuse.
Click here to read my The Big Sick Review!
Click here to watch my The Big Sick Video Review!
1: Wind River
Finally, my favorite film of the year, Taylor Sheridans directorial debut Wind River. Sheridan ashes all gimmicks to deliver a well crafted thriller that has you on the edge of your seat every second. There's no fluff, no twists, no "who-dunnit" element that demand a second viewing to fully understand. It's simply a story about two skilled detectives working a case. Elizabeth Olson proves she's one to keep an eye on, and Jeremy Renner is the best he's ever been as he silently wrestles with guilt, anger, and a drive to bring this killer to justice. Wind River proves that not everything needs to be massive in scope or try to trick its audience. This is a brilliant piece of cinema, and my favorite film of the year.